During the long winter months, Alaska's interior becomes one of the most hostile environments on Earth. The boreal forests above the 65th parallel are a landscape of frigid winds and icy solitude, where the sun peeks above the horizon for as few as three-and-a-half hours a day. This forbidding arctic wilderness is ground zero for operations of our handpicked Arctic Chaga crew. The chaga mushroom season is often unpredictable and filled with daunting challenges, but we wouldn't have it any other way. The extreme environment is the reason Arctic Chaga mushrooms beat all others for quality and nutritional potency.
Getting Out There
The journey into the frozen hinterlands is an adventure in itself. Our nine-person crew travels to the region's most remote areas by riverboat, four-wheeler, snowmobile, and (when we need to get somewhere really out in the middle of nowhere) by helicopter. Trips out can take up to six hours when the conditions are particularly uncooperative: think -50º F temps and colder, gale-force winds that blow snow and ice in horizontal sheets, and only a handful of hours of daylight before it turns pitch black in the afternoon.
We only harvest in winter, so the collected chaga stays frozen (and it's freshest) until it reaches our dehydrator. We've spent years mapping the wilderness and recording the choicest locations – it's not a commute for everyone, but it's something we love!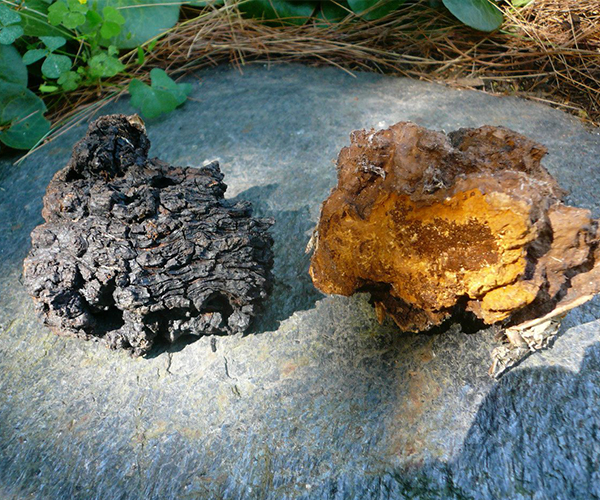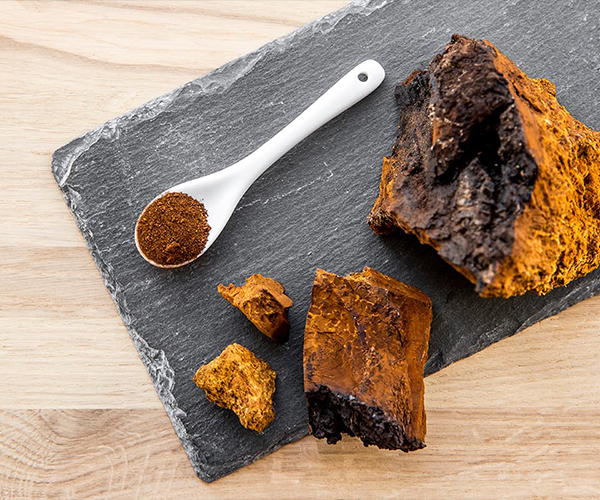 What We're Looking For?
Treacherous weather and remote locations are not the only challenges we face. Finding the best chaga mushroom specimens is not easy and we pass on many that other producers would add to their catch. The secret to what we do is commitment and patience. We're only looking for birch trees because that's where the best pieces grow. Our team hand-selects each piece and only harvests grapefruit-size specimens or larger to prevent over-harvesting. Larger, more mature pieces also have the highest density of nutrients. We also only look for chaga growing on live birch trees: a dead tree means the chaga has already lost most of its nutritional value. That means our process can take a little longer. Sometimes a day's search yields only a couple dozen pounds of suitable pieces, and that's fine – we're not standing down from our commitment to only harvest responsibly and pass along to you the very best quality chaga mushroom products.
Quality Control and Processing
These are the parts of the process that are nowhere near as fun, but essential to make certain the product you receive from us meets the highest standards for quality, safety, and potency. Trimming and grading ensure only the best parts of the best specimens are passed on to you. All our chaga is tested for molds, harmful bacterias, contaminants, and radiation. We use a single, industrial-grade 1,500 pound-capacity dehydrator, which provides the best results for reliable and consistent output. We're family-owned and operated. That level of small-batch focus and quality is why chaga enthusiasts prefer Arctic Chaga products.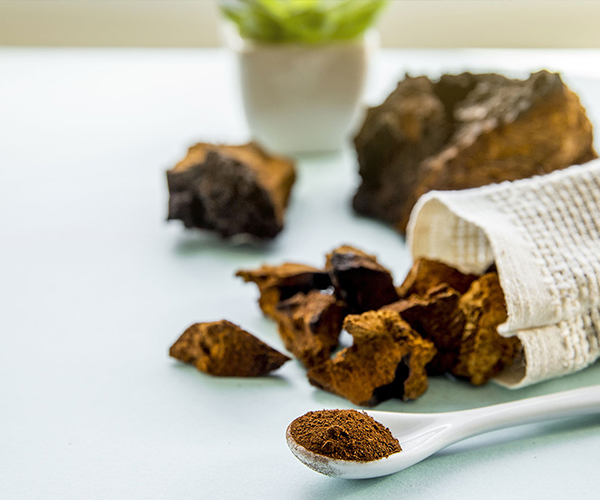 Arctic Chaga Mushrooms – Grown by Mother Nature, Chosen by Us
Arctic Chaga is the premium choice for chaga mushroom products. Browse our chaga teas, chunks, and blended supplements to find the best support for a happy and healthy lifestyle.